Why should you care about pesticides in your food?
For starters there may be as many as twenty pesticides on a single piece of fruit you eat. The health effects depending on the type of pesticides, may affect your nervous system, cause cancer or throw off your hormone system. There is no labeling required to indicate pesticides are present in your food, at what quantity and what kind is being used. What you don't know will hurt you!
read more »
Collapse of most wild seafood populations by 2048
A recent report in the journal Science estimates that if our current overfishing and pollution of the ocean continues, almost all seafood populations will collapse by 2048. A collapse of a fishery occurs when over 90% of a population is lost making it very difficult to recover, prone to extinction due to the small population sizes and very difficult to harvest economically. read more »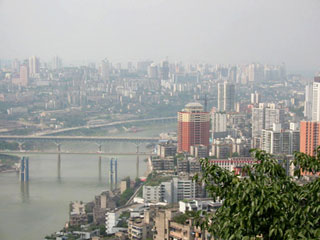 Is Global Warming really happening? Should you care? Can you do anything about it anyway?
The short answer is a big yes to all three. The vast majority of scientists have agreed for the past decade that global warming is happening. Why you should care is that even small changes to average temperatures on the earth trigger tremendous, sometimes irreversible changes to our weather and sea levels. read more »